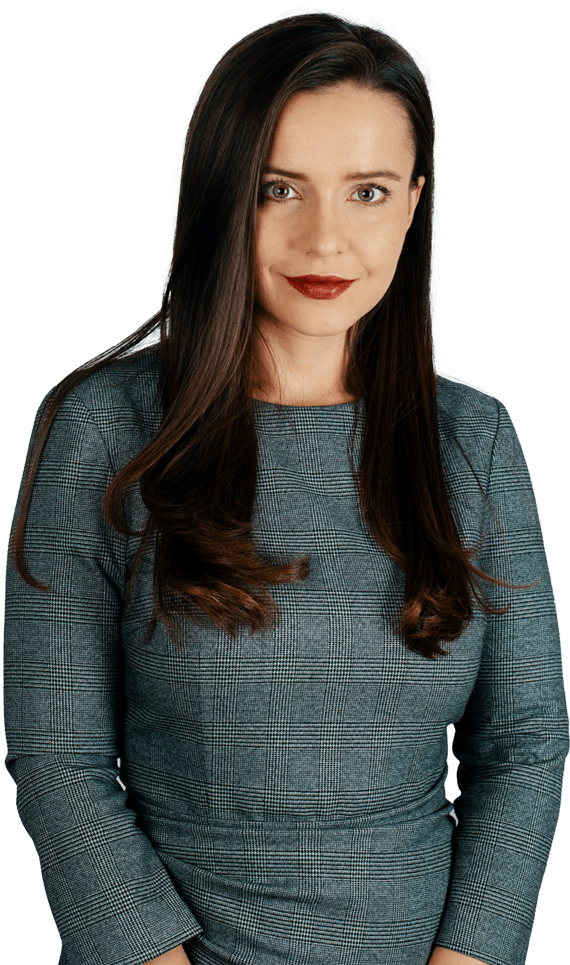 Karolina Skadłubowicz
ATTORNEY
She graduated from the Faculty of Law and Administration of the Jagiellonian University in 2013. In the years 2014-2015, she studied at postgraduate studies at the Jagiellonian University, at the same time she was attending the Ukrainian Law School at the Jagiellonian University. In 2015, she received a postgraduate diploma in Environmental Protection Law in Poland and the European Union. In 2015-2017, she underwent her legal training at the Kraków Bar Association. In 2018, after obtaining a positive result from the professional examination, she was entered into the list of solicitors.
In the years 2012-2014, she worked as a attorney in Forystek & Partners law firm, where she gained experience in dealing with civil disputes, as well as law and administrative proceedings, including reprivatisation. From 2015 to 2018, she worked in the public sector, in local government administration as the mayor's assistant for legal affairs, and then as the legal services specialist for the office.
She dealt with legal services for commune authorities, auxiliary bodies of the commune, local action group. On behalf of the commune, she participated in civil and court-administrative disputes. In the public sector, she gained experience in administrative, court-administrative and civil law, supervisory proceedings, including those related to public finance, as well as labour law and public procurement. She is a member of the tender committees. Until February 2019 she was a member of the supervisory board of Komwad Sp. z o.o.
Currently, she specialises in civil and administrative law, serving both entrepreneurs and individual entities.
She speaks English and Ukrainian.